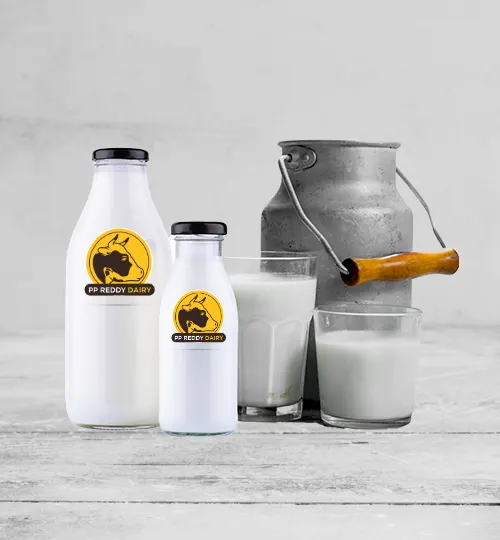 Here you will find farm fresh milk that is proudly produced at our farm by our farmers cows & Buffaloes.
Welcome to PP Reddy Dairy!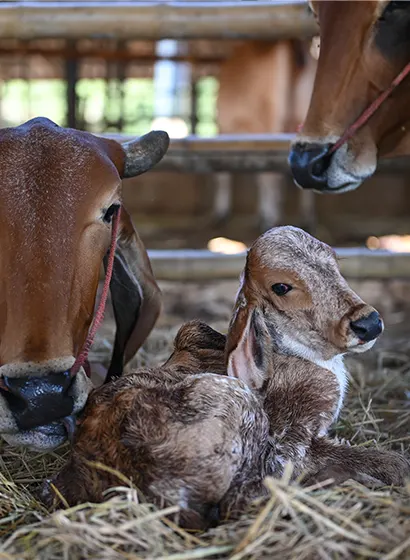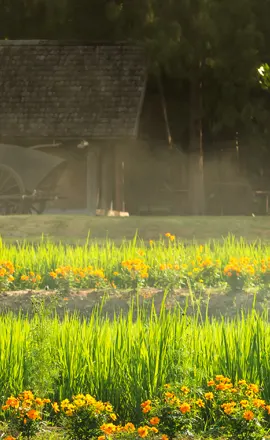 Our Introduction
Welcome to PPReddy Farm!
Hyderabad's most trusted milk brand* reminds Indians why milk matters. Milk means to our dairy farmers who commit their life to it, our production teams who ensure it's produced to rigorous standards, and our milk men and women who deliver it everyday to everyone who appreciates a calming drop in their morning cappuccino or a splash on their cereal. Our devoted Dairy Farmers have strived for over 20 years to offer fresh milk to Indians every day. We realise milk is too important to undervalue. Enjoy our celebration of pure milk & explore why milk matters.

Our Introduction
We Manage Fresh Product Strategy
PPReddy Dairy Farm is committed to raising healthy cows & buffaloes producing the highest quality milk from our farmlands. To attain the best milk, we are personally engaged in every product, decision, and action.

Whats Fresh
Because of high standards of hygiene and quality control, PP Reddy Dairy is the best milk brand in Hyderabad in every way — our superior quality milk is delivered fresh - to your doorstep through a process that is completely natural from start to finish. It's everything that milk should be!

Testimonials
What our customers Say!
The milk is always fresh and delicious, no other brand of milk comes close. They are very reliable on the delivery and have great customer service!!

Vikas
I was on a lookout for milk for my family where quality was assured. It is re-assuring to see the testing process and lab reports of PPReddy milk - they seem to be paying a lot more attention to quality milk than even the big brands!

Sujata
As a mother of two hyper active adolescents - I am not only worried about the nutrition for the children but also my daily diet. I find PPReddy milk to be wholesome and fresh which has had a definite impact on my energy levels through the day!

Kavitha
Thousands of Happy Customers Served Daily